Join us to remove this advertisement.
This feels like the end of a long journey to me.
First I thought about making my own cases. I made some drawings, figured out the required dimensions and asked around for good offers for the large amount of acrylic glass I would need.
Total amount for acrylic glass as quoted was between $200 and $300 depending on where I would get it from.
With that in mind, and no time really to glue the stuff together I then started asking around, providing detailed construction drawings for someone to make me a bunch of 10 car wall mounted cases (6 in total).
So today, when I was looking for options to save on the cost for making the display cases again, going over the numbers once more, my girlfriend told me "hey, you want have all those models. You´d better spend the money to display them right".
That pretty much settled it. I bought two of these today:
They are intended to display 22 1:18 scale diecast, so I hope I can squeeze 33 1:24 scale cars in each of them.
The cases should be here within a week. I´ll post pictures as soon as I can. It will still take a while before I can mount those cases to the wall though because the wall will be painted lime green to contrast with the silver coloured cases, and I still need to find a way to add LED lighting to the cases
Update: Found a way to make these cases light up: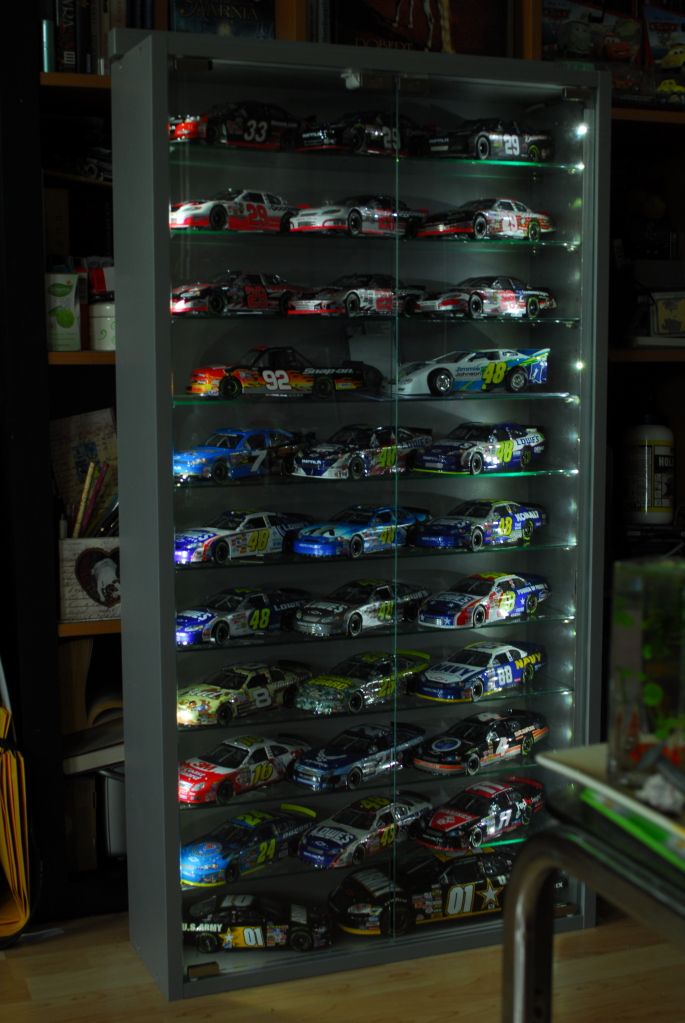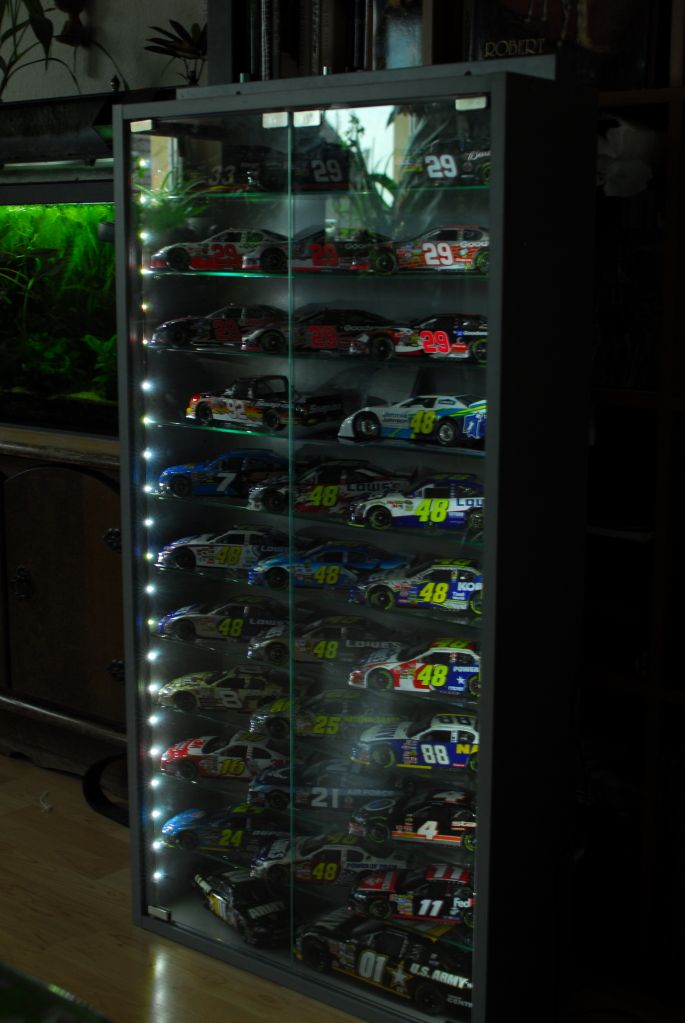 This is how the lighted out models look in the case: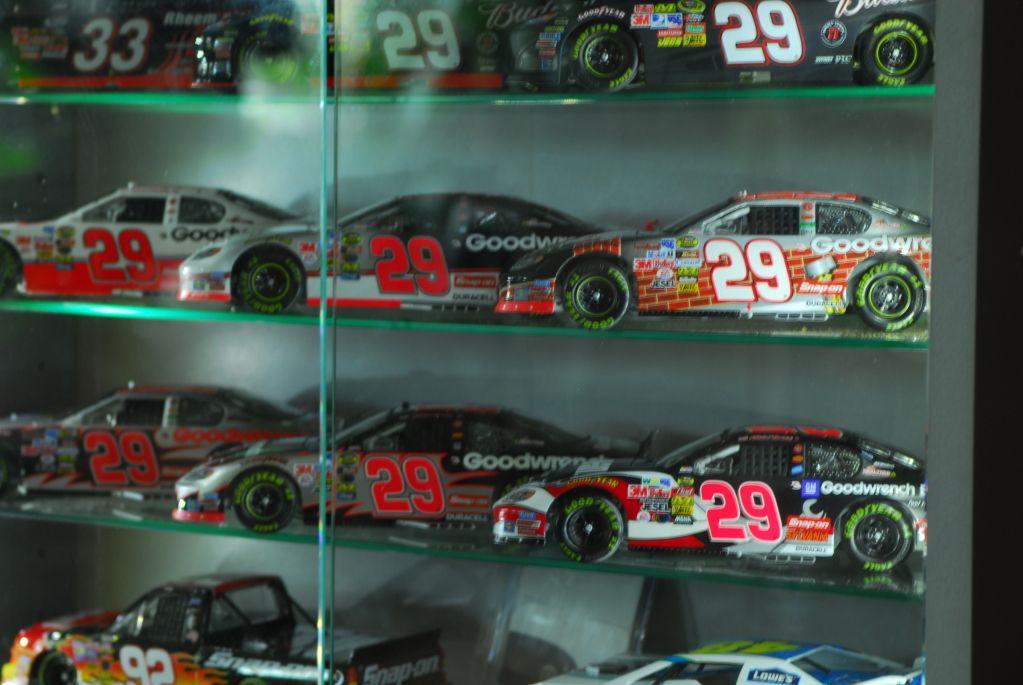 It´s still quite bright outside so I should wait and take some pictures later today to show what it looks like when there is less glare.